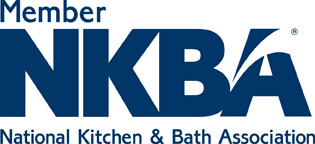 Canton Michigan Bathroom Remodeling company

Since 1993, Bathroom Remodeling has been a service most requested by Canton Michigan customers. Canton Bathroom Remodeling something we've had a lot of experience with. Bathroom remodeling can immediately increase the value of your house, can also save you time during the beginning of the workday, and make your home a more comfortable place to come home to.

Deciding on the Right Bathroom Remodel for You

We can help guide you how extensive a Canton Michigan bathroom remodeling needs to be, based on space available and your remodeling budget you're working with. You can start by identifying the reasons you feel a need for a bathroom renovation. Our Canton Michigan customers typically want to remodel bathrooms for one of these reasons:
Update to help sell a Canton Michigan home. Bathrooms, in particular, are important rooms to potential buyers. When a design is up to date, functional, and attractive, it's one more reason a buyer will be interested in making an offer on your home. Doing a remodel primarily to sell your Canton Michigan house, even a modest bathroom remodel can accomplish what's needed to create a clean attractive space.

To add luxury. Because a bathroom is one of the most frequently visited rooms in the house, many Canton Michigan customers wanted more than basics. If you're looking for more luxury in addition to more functionality, select from high-end fixtures, appliances, designs, and décor options to give you that touch of luxury you've always wanted. With the right planning and budget, you can turn an ordinary bathroom into a haven that offers you hours of relaxation without leaving your home.


Whatever reason for wanting a bathroom remodel, I have the experience with Canton Michigan bathroom remodeling to help you identify the changes you're looking for. I am the owner of Parko Home Renovations an experienced craftsmans not a salesman. When you ask me to visit your Canton Michigan home, I will look over existing bathroom arrangements, talk with you about your bathroom remodeling goals, discuss options, draw up plans, show samples, and help you make the necessary decisions about bathroom remodeling work you may want to undertake.



Bathroom remodeling Considerations

We will discuss key considerations that can affect how well a new Canton Michigan bathroom remodeling design will meet your needs. Here are some important factors you'll want to consider:
Bathroom remodeling to make a statement. If you're optimizing your Canton Michigan home's appeal in preparation for selling, even a modest bathroom remodel of your existing room can make a significant difference to prospective buyers. Adding cabinets to accommodate storage of additional linens, updating a shower enclosure, or replacing worn fixtures are all good options for adding appeal while increasing your Canton Michigan home's value. Based on years of experience with bathroom remodeling designs, Parko Home Renovations will have several ideas for you to consider.


Bathroom remodeling design serves family members more efficiently. To relieve morning and evening crowding in your existing bathroom, I can suggest a bathroom remodeling plan that can accommodate every family member more comfortably.

Fixtures, appliances, & finishing touches can be basic or luxurious.Whether you select a serviceable tub, shower, toilet, and sink or opt for a multiple-head shower, a spa-steam system, or a sauna, I can introduce you to options that fit a budget of any size. You can choose from cabinet finishes, hardware, flooring, & lighting selections that come in a wide range of styles and prices.


Vanity cabinets and other storage spaces. Whether you're updating your existing cabinets or replacing them with new ones, I can help you decide on cabinet sizes, designs, materials, finishes, hardware, & shelving options that fit in with your overall look, give you more storage options, & make the best use of available space.


Plumbing, electrical, framing, drywall, & other work. For more in-depth bathroom remodeling, I will discuss with you the demolition, plumbing, & wiring work that needs to be completed. To help save costs we have had some of our customers do some of the work. If your bathroom layout is being changed, walls / floors will need to be re-done. Parko Home Renovations is experienced in bathroom remodeling we can repair or replace existing plumbing and electrical systems so these systems meet current building code requirements. Ventilation requirements will also be addressed.


Countertops, sinks, backsplashes, & wall treatments add to visual appeal. As with your kitchen, your bathroom counter-top, sinks, backsplashes, and wall treatments come in a range of colors, materials, & prices. I can help you decide on the options that best fit with your bathroom remodel. When you become our customer we let you use our supplier discounts at our suppliers. We never mark up material. Why should I, it is your materials we just supply knowledge, experience, skill, & craftsmanship.

Remodeling Canton Michigan
We offer bathroom remodeling design, installation and remodeling of bathtub, shower enclosure & other bathroom fixtures.

Canton Michigan remodeling service include:
Floor plan design
Demolition
Bath tubs
Shower
Vanity
Granite
Marble
Tiles
Fixtures
Ceiling
Flooring
Electrical
Plumbing
Painting
Layouts for Canton Michigan bathroom remodeling should be functional so that every square inch can be used allowing for enough storage space. Outdated Canton Michigan bathrooms were small & not efficient. Today's bathrooms are remodeled into well-designed spaces such as a separate soaking tub, glass shower enclosure, double sinks & relaxation areas.
A remodeled bathroom should give a feeling of peace & serenity, allow you to relax & relieve stress white taking a bath or a shower. Jacuzzis or sophisticated showers with multiple jets are now available on the market, allowing Canton Michigan homeowners to turn their ordinary bathrooms into extraordinary spas. Nothing accents bathrooms more than a proper lighting fixtures as well as sunlight, which can be achieved by having a window, skylight, or sun tunnel.
Nothing makes a more distinctive statement in your remodeled bathroom than wooden cabinetry. Cabinets are not only stylish but functional as well. Storage possibilities are virtually endless. A complete line would include hutches, linen cabinets, console linen, pilaster or separate wall units for towels & artwork. His and hers vanity cabinets with a sit down area, decorative features such as a marble top are among the most popular choice for homeowners. Mirror frame finishes should match the cabinetry to enhance the spaciousness.
Large showers with a seat, overhead shower head & also multiple
shower heads in a custom oversized enclosure are increasingly
popular. Taking a shower seating and relaxing allows your body,
mind, soul to rejuvenate, & feel as if you were taking a bath.
Bathroom sinks and faucets add another important touch when remodeling your bathroom. Faucets are made of stainless steel, chrome, bronze, nickel, brass, iron & copper. Color of faucets should match to compliment sinks, mirrors & cabinets as well to complete a look of the bathroom. Brass, bronze and nickel go well with warm or neutral colors and finishes. Polished chrome and stainless steel emphasize refined and dramatic look especially when surrounded by cold colors.
Remodeling Canton Michigan
When people grow tired of their old bathrooms or their old powder rooms, they will often contact a bathroom remodeling expert, such as Parko Home Renovations of Canton Michigan. A bathroom remodeling company offering bathroom remodeling service. We can remodel your bathroom or remodel your powder room. Bathroom remodeling experts Parko Home Renovations of Canton Michigan, can also work on other rooms of your house as well as just remodel bathrooms. We can install new fixtures such as showers, tubs, sinks and cabinetry. Our bathroom remodeling services can also install new bathroom flooring, new bathroom pipes, new skylights, and new bathroom mirrors. Bathroom remodeling services include design for bathroom remodeling.



State of Michigan clearly states that a license is required for installation of tile.
Ron Parko, Owner is fully Licensed by the State of Michigan
performs all the work with his talented crew.
Parko Home Renovations,
Remodeling one Canton Michigan Bathroom at a time